Ajo, Arizona (pronounced Ah – ho) is a mining town. The Tohono O'odham mined for pigments to make paint and pottery it long before Europeans arrived. In 1700's the Spanish arrived looking for gold but found only silver so they mined it for silver. In the 1800's the Americans arrived looking for silver but only found copper so they mined it for copper. Ajo was 50 miles from the nearest railroad in Gila Bend. The transportation was just too difficult and several copper mines failed. Ajo languished until John Greenway Campbell arrived in 1917 with a Yale education, financial backing and a new way to extract the copper from the ore. Campbell built a railroad to Ajo to bring equipment in and haul out processed ore. The New Cornelia Mine was on its way to become the largest mine open pit mine in the U. S. and Ajo would prosper.
But prosperity came at price. The mine owned everything and controlled everything. At its peak in the 1950's and early 1960's the mine would employ 3,000 men. One of them was Bob Hightower.
To see the mine you drive part way up the mountain Ajo sits at the foot of. You can only drive part ay up because most of the mountain is no longer there. It is spread across the desert in a huge tailings pile. The top is flat with a fence to keep you away from a mile wide funnel shaped hole. Off in the distance a little building sets by the fence. It's the only building in the otherwise lifeless landscape.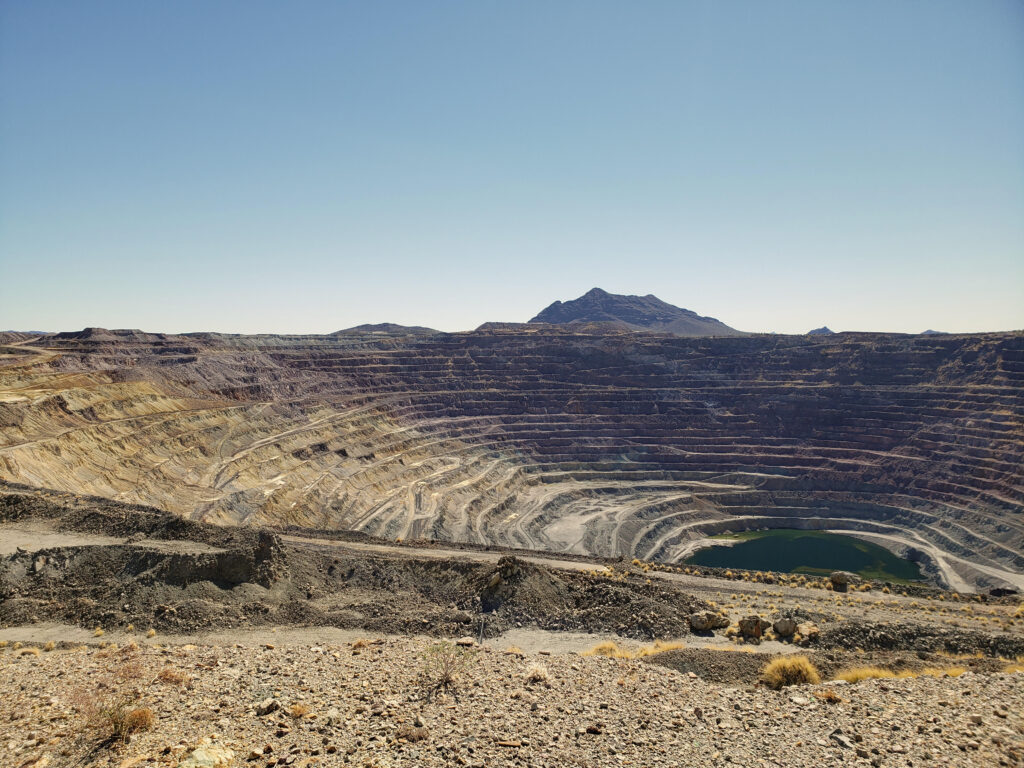 We park next to the building and an older woman comes out to greet us. She gives us a few facts about the mine.
"You'll probably want to come in and meet my husband." She offers.
We walk through the door and she points to the gentleman seated at the desk.
"This is my husband, Bob Hightower." Bob begins to talk. It only takes a couple minutes to figure out that I need to record this. Bob is discussing the Mexican employees when the I get the camera rolling.
Next year we hope to return to Ajo to find out how the town has fared.